UPDATE ABOUT SCHALLER CONSULTING

After seven productive and rewarding years at NYCDOT, I officially took early retirement from the City of New York in May 2014. After a summer of making the most of my newfound free time with traveling, relaxing and catching up on the rest of life, I am exploring new opportunities and working on selected projects.

I am happy to discuss potential consulting projects on transportation policy, particularly relating to making cities more livable, sustainable, economically vibrant and attractive and equitable for people in every walk of life. Contact me at bruceschaller "at" earthlink "dot" net.

Meanwhile, this website will continue to make available reports and papers released in the previous incarnation of Schaller Consulting (1998-2007) on public transportation and urban auto travel and taxicab policy and regulation. For ease of reference, the most popular reports are listed here.



---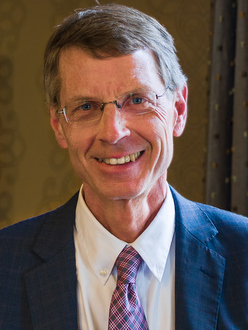 About Bruce Schaller
Bruce Schaller served as Deputy Commissioner for Traffic and Planning (2012-14) at the New York City Department of Transportation and as the agency's first Deputy Commissioner for Planning and Sustainability (2007-11), providing senior executive leadership for development and implementation of DOT's innovative, world-class programs for the safe, efficient and environmentally responsible movement of people and goods on the City's streets, supporting the larger goals of economic and social vitality for people living, working and doing business in New York City.
Accomplishments include:
Development of Vision Zero plan to eliminate traffic fatalities including safety redesigns of high crash corridors, lowered speed limits, and implementation of new speed camera program and neighborhood slow zones.
Implementation of seven new bus rapid transit (BRT) corridors in all five boroughs to speed bus travel and improve reliability.
Development of BRT master plan which identified candidates for future BRT corridors.
Citywide roll-out of Munimeters that accept credit and debit cards and enable more efficient meter collections and maintenance.
Development of new technologies on parking availability and traffic management.
Redesign of curb regulatory signage for simplicity and readability.
Expansion of state-of-the-art adaptive traffic signal control in Midtown Manhattan.
Implementation of peak-rate parking pricing pilots.
Comprehensive freight management strategy including off-peak delivery program, delivery windows, and changes to truck routes.
Development of extensive traffic simulation model covering Manhattan and immediately surrounding areas.
Publication of Sustainable Streets Index, Street Design Manual, Making Safer Streets and Measuring the Street reports, which highlight critical trends in transportation in the city; document the effects of DOT projects on traffic conditions, mobility, safety and economic benefits; and provide guidance for innovative street designs.
Development and institutionalization of community-based planning processes that include effective public engagement from project conception to implementation and led to successful projects with broad community support in diverse neighborhoods throughout the five boroughs.
Led response to Superstorm Sandy, including repair of traffic signals, signs and street lights and implementation of "bus bridge" with the MTA and NYPD to fill gap from closure of East River subway tunnels in the days immediately after the storm.
Prior to coming to coming to DOT, Mr. Schaller consulted for public, private and non-profit groups on transportation policy and operational issues, and worked for MTA New York City Transit and several New York City agencies.
Mr. Schaller is the author of numerous publications, including papers published in Transportation Policy, Transportation, Journal of Public Transportation, Transportation Quarterly, Transportation Research Record, Mass Transit and the New York Transportation Journal. He has presented his work at conferences held by the Transportation Research Board, American Public Transit Association, National Association of Transportation Officials, National Parking Association, Institute of Transportation Engineers, International Association of Transportation Regulators, International Bridge, Tunnel and Turnpike Association, International Transport Forum, ITS World Congress, and Association for Public Policy Analysis and Management.
Mr. Schaller has been quoted in publications throughout the country, including The New York Times, New Yorker, Wall Street Journal,Washington Post, New York Daily News, USA Today and City Journal.
He is currently serving as a member of the Transportation Research Board Committee for Study of Innovative Urban Mobility Services.
A 30-year resident of Brooklyn, Mr. Schaller has a Masters in Public Policy from the University of California at Berkeley and a BA from Oberlin College in Oberlin, Ohio.